Welcome to PlayerUnknown's Battlegrounds wiki!
PlayerUnknown's Battlegrounds
BATTLE ROYALE game-mode puts up to 100 players on a remote island for a winner-takes-allshowdown where strategic gameplay is as important as shooting skills. Players enter a last-man-standing battle where they try to locate weapons, vehicles, and supplies in a graphically and tactically rich battleground that eventually forces players into a shrinking play zone as they engage in a tense and spectacular fight to the death.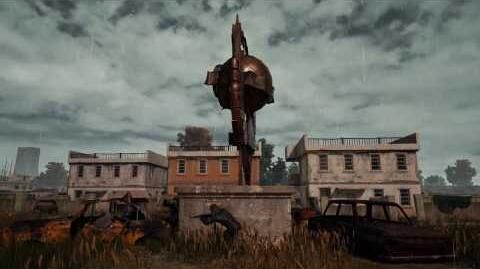 Ad blocker interference detected!
Wikia is a free-to-use site that makes money from advertising. We have a modified experience for viewers using ad blockers

Wikia is not accessible if you've made further modifications. Remove the custom ad blocker rule(s) and the page will load as expected.